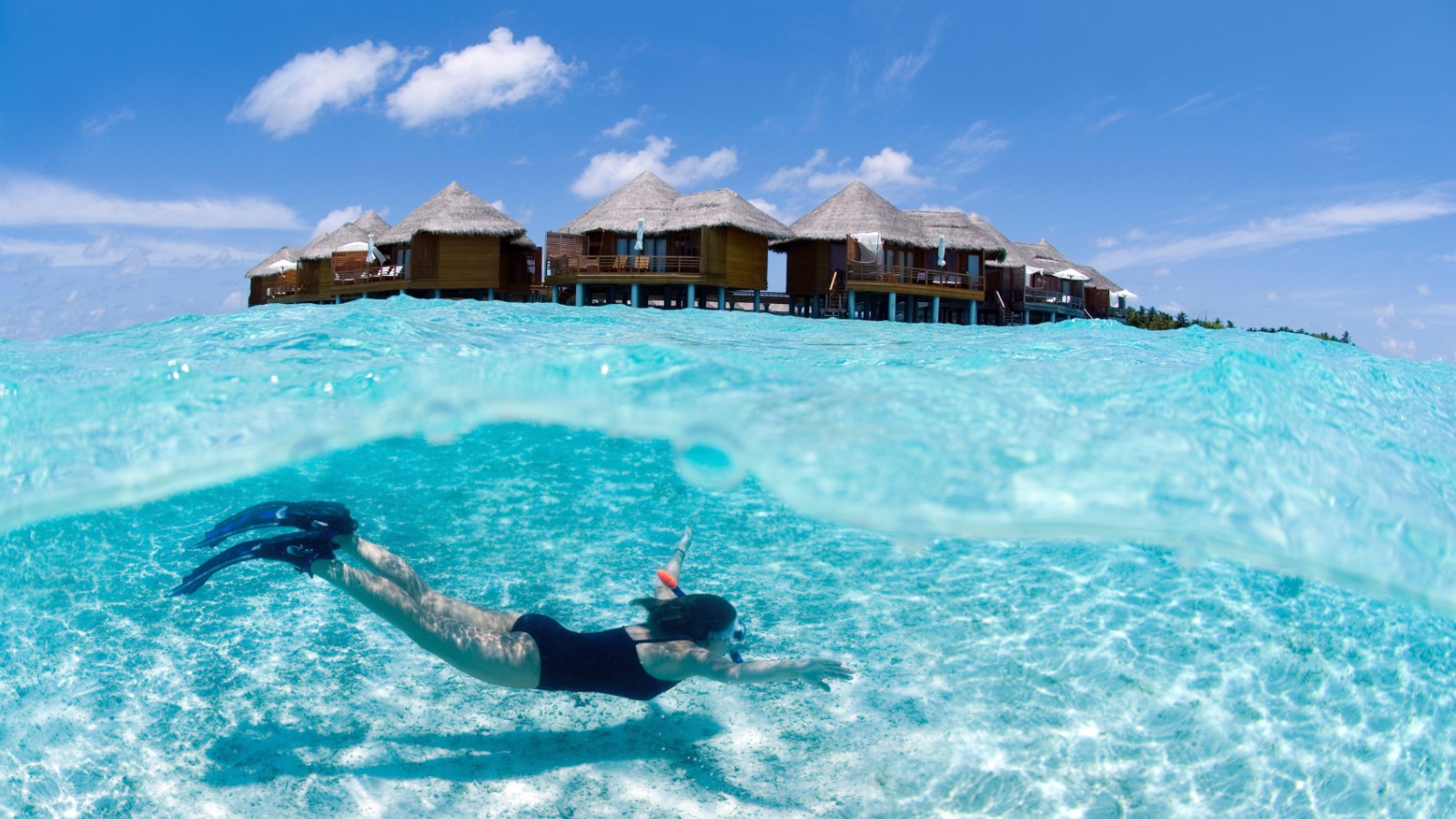 (CNN)Is it possible to rank the world's best beaches?
Of course it is. This is the Internet.
Will everyone agree with our ranking, murmuring respectfully among themselves about how perfectly accurate every placement is?
Maybe not. This is the Internet.
But that's why we've scoured the planet, demanded answers from our most well traveled friends, colleagues and cohorts, absorbed passionate pleas from readers, researched, investigated and examined the evidence then finally tipped the sand from our shoes, washed the brine from our eyes and put together a pretty good guide to the best beaches on the planet.
Best thing about the sand at Falassarna? There's so much of it there's little chance of playing beach-mat overlap with strangers. This slice of coast takes in five consecutive beaches, the middle ones being most popular, the ones on the ends better for solitary sun lovers.
A beach for walkers and beach athletes. The two miles of Portstewart Strand are exceptionally well maintained, perhaps a little too meticulously, with every activity (swimming, horseback riding, walking, surfing) ascribed a dedicated zone.
Pigeon Point is a literal representation of the Caribbean beach ideal, right down to the charming old lady who sells sour-sop ice cream by the pound.
With cliffs that plummet and green hills that roll into the turbulent waters of the Indian Ocean, this is one moody beach. Hole In The Wall (five miles up the road from Coffee Bay) is a spectacular rock just out to sea at the mouth of the Mpako River.
This is no five-star resort beach. Shade is provided by drooping palm trees, not striped umbrellas, and fishermen's houses, clumsily put together with natural materials, line the shore. But that's why we love Ifaty, on the southwest coast of Madagascar. It's flanked by a coral reef that you can snorkel around or explore from the surface in a colorful dugout canoe.
Often voted Brazil's best beach, Praia do Sancho is a bay on the island of Fernando de Noronha, facing the coast of Brazil rather than out into the Atlantic Ocean.
Volcanoes near this beach on the eastern edge of New Zealand's North Island develop large underground reservoirs of extremely hot water. Over time, this water escapes to the surface, cooling along the way, though still emerging at temperatures as hot as 147 F (64 C).
Phu Quoc is fast becoming Vietnam's most popular new island destination. Market traders in conical hats hawk baguettes, ducks, flying lizards and other items rarely seen on the Thai side of the Gulf, while motorcycles ply red dirt roads to pearl farms and old-style fishing ports.
Anguilla beaches don't do average. This speck in the Caribbean was front of the queue when the beach gods were passing out idyllic places to lounge. If you tire of the sugary sands and bathtub-warm water of Meads Bay, one of the island's longest beaches, there are several good restaurants and hotels nearby.
One of the few beautiful beaches in Barbados to have escaped development overkill, Bottom Bay is enclosed by high coral cliffs, making it an almost undiscovered pocket of paradise.
The Croatian island of Rab claims to be the birthplace of modern skinny-dipping.
In 1936, King Edward VIII and Wallis Simpson obtained permission from city authorities to bathe naked in the inlet of Kandalora, and people have been doing the same on the island's beaches ever since.
A semi-hidden cove best accessed by boat, Lover's Beach was once popular with pirates, now with photographers.
Pubs, cafes and bookshops host buskers, musicians, artists and drift-ins who walk the streets barefoot and bleary eyed. There's a lingering scent of the Flower Power generation, while surfers wait for perfect waves.
The California Lighthouse keeps ships away from this northwestern tip of Aruba, but it also acts as a beacon for beach bums looking for natural shores. Head for it, and you'll hit Arashi Beach's unspoiled sands (there are only a few palapas).
Gentle waves, soft white sand. Recently An Bang Beach has picked up among expat tourists, which explains the Western-managed bars and restaurants.
It's got beauty — the sun sets over the striking rock formations — it's got good food — a long growing season and influx of ambitious chefs. It also has a safari game park to the south and spectacular, seaside Bandon Dunes Golf Resort to the north.
Making a respectable claim to its "tropical paradise" reputation, Boracay has powdery beaches, water sports and spas. Puka Beach is named for its Puka shells, meaning the sand here is coarse.
Most of the time this place is empty, so those who come often have it to themselves. The beach livens up with locals on the weekends or when a cruise ship is in town.
For a city beach, La Concha is lovely. It comes with a promenade, easy access, great restaurants and other city perks. It also has swimmable water.
Las Salinas, an iconic crescent of sand, is the most happening beach on the island. Music blasts from bars morning till night, attracting A-list celebs.
Cape Maclear sits on the edge of Lake Malawi, a lake so large it feels like an ocean. It is part of a UNESCO World Heritage Site. The beach, something of a hippie hangout, is linked to the town via a single dirt road lined with a handful of hostels and dive shops.
It can't be easy being a standout beach in a country of awesome beaches, but Unawatuna does it. Hanging off the southern tip of Sri Lanka, it stretches for more than a mile, and is marked by palm trees, thatch huts and a languid pace. Unfortunately, the area was hit hard by the 2004 tsunami, and the place hasn't yet returned to its pre-tsunami beauty.
Jeffreys Bay's legendary breaks attract top surfers to the annual Billabong Pro ASP World Tour surfing event. Nearby lagoons make ideal venues for boardsailing and canoeing. The Seekoei River Nature Reserve, a haven for rare birds, is nearby.
Lazy. Friendly. Scenic. Great swimming. Vilanculos is also one of the best diving destinations in the West Indian Ocean.
Many of Puerto Rico's beaches suffer from garbage-disposal problems. Not this one (though a rusting tank does make for one eye-catching piece of litter). Flamenco is a natural crescent of unblemished sand, with a camping site behind.
The name translates to "Dead Sea," but it's not the one you're thinking of. This beach's sheltered location amid mountain scenery keeps the water calm even during storms; cafes, shops and restaurants provide sustenance.
It's hard to imagine why Napoleon ever wanted to leave. At this inlet, the water is clear enough to see the seabed even in the deepest sections. Chestnut trees sweep right down to the coastline.
This beachfront district is a SoCal institution and a freak show free-for-all. Qi gong masseurs, hair braiders, fortune-tellers and artists jostle along the 2-mile Venice Boardwalk.
For sheer scale, gloriously unspoiled wilderness and nude bathing, Plage de Pimanson ranks among the finest. Part of Parc Naturel Rgional de Camargue, the obscure beach has tawny sand that stretches forever.
Reaching barely a meter above sea level, this protected isle is less than a hectare in size, but offers one of the best day trips off the Belize coast. A huge amount of coral, bird and marine life call this place home, which is why so many visitors call it perfect.
No sugary sands and idyllic swimming conditions, but you will find a dramatic black basalt shore and might spot green and hawksbill turtles, as well as dolphins and whale sharks, if you snorkel off this Big Island beach.
OK, this isn't one beach, more like several hundred, but it's impossible to pick from the more than 350 islands in the Los Roques archipelago. Whichever island you're on, from the large Cayo Grande to the diminutive Gran Roque, you'll have blinding white sand and shallow, tropical waters just a few powdery footsteps away.
With golden sand and the most sunshine hours in New Zealand, Kaiteriteri Beach is at the top of New Zealand's South Island and the gateway to Abel Tasman National Park.
The sunrise from the quiet beach of Belle Mare, on the east coast of Mauritius, is worth the wake-up call. Although known for its fine white sand, you're likely to find a secluded space along this barely developed stretch of beach.
The shore at Skagen, an artists' colony in the 19th century, is a 40-mile-long sand ribbon within a landscape of milky white dunes, fairytale forests and wind-blown beaches.
During the peak of summer, the beach's two crescents of sand buzz with windsurfers, kayakers and swimmers. Vendors erect wooden shacks housing bars, restaurants and shower units. The Blue Moon is a well known beach shack — it hosts concerts on weekend evenings.
This popular but spacious beach largely escaped the effects of the 2004 tsunami that ruined many other beaches in the Indian Ocean. A tropical forest leans into crunchy sand, which slopes seamlessly into warm, calm water.
Tourist accommodations are no-frills here, and that's what makes the place special. Most visitors will be able to spot turtles wading about on the island's spotless silvery beaches.
Haad Rin's infamous full moon parties are a once-in-a-lifetime experience. Mostly because once is enough. But outside the drunken, chemical-fueled parties the place has cheap alcohol, great food and a fun-loving crowd.
The sprawling beach of Essaouira is like a spacious chill-out lounge for this laid-back Moroccan town. It attracts wind- and kite-surfers in summer, and surfers in winter. Around the bay away from the harbor is a castle that's said to have been the inspiration for Jimi Hendrix's "Castles Made of Sand."
Beidaihe has been pleasing China's upper crust for decades. A few hours from Beijing, Mao Zedong and Deng Xiaoping hashed out national policies in private villas here. The area remains popular among Russian tourists — a reminder of erstwhile Sino-Soviet ties.
In the middle of Egypt's Red Sea coast, Na'ama Bay has diverse marine life, colorful corals visible from the surface of the water and great snorkeling from the beach in front of the Jolie Ville Hotel.
The islet of Akajima is popular among Japanese day-trippers during summer, but foreign travelers are a rare sight. It retains a sequestered charm even during peak season. The beaches are spotless, usually dotted with just a handful of surfers.
The island of Ile a Vache in Haiti punches above its weight in the beach class division — the eight-by-two-mile island is home to Akaba Bay, boasting some of the best photo ops in the Caribbean. Quality and good value accommodation line the sands.
Twelve-plus miles of palm-fringed beach is kept pristine and clear of seaweed by the coral reef just offshore. It has become one of Kenya's most popular beaches. Supermarkets, hotels and monkeys have all become part of the experience.
With Dali-esque limestone structures, hundreds of cliff-climbing routes and Tiffany-blue waters, Railay is the seasoned rock climber's dream. Stalactite-rimmed cliffs that tourists can jump from flank Phra Nang, the area's main beach.
If perfection unnerves you, avoid Prince Edward Island. The island's most idyllic feature, Cavendish Beach has creamy sands flanked by sandstone cliffs and dunes, and has captured the imagination of writers and tourists alike.
Low key, undeveloped and languid, Little Corn Island was, sometimes still is, a stop for pirates. These days it's more frequently used as a vacation spot for those looking for a few days of rustic, five-star-free living.
It's not the spring break capital of the world for no reason. Each year, more than 6 million college kids and sun seekers pour into Panama City Beach, lured by emerald waters, blinding white sand, colorful reefs, fishing and hard-core people-watching. And, OK, maybe a drink or two.
In many ways, Porto da Barra is to Salvador what Bondi is to Sydney and Venice Beach is to Los Angeles. Tiny fishing boats bring in the day's catch, there's beach volleyball and plenty to see at the Fisherman Colony Manguinhos, a traditional fish market in Buizos.
Most tourists on Langkawi flock to Pantai Cenang beach, but the quieter Tanjung Rhu has an earthy beauty and serene atmosphere. The long beach area is surrounded by ancient limestone caves, rippling waterways and dense mangroves.
You have to pay a fee to get into this stunning beach, but boy is it worth it. Imagine a postcard of pure beach beauty, then Photoshop the blues to be even bluer and the yellow-white sand to be even softer and you have Trunk Bay.
Placencia has great beaches, but it's the adventures to be had that make this a top 100 beach destination. Jungle rivers, Mayan ruins and fantastic wildlife make this one a beach trip with various purposes.
Probably Fiji's finest beach, Natadola Beach is one of the few places in the country that's good for swimming 24 hours a day. A luxury resort backs onto the beach and attracts vendors selling coconuts and beach fashion accessories, so you'll need to put distance between you and the resort if you like solitude.
If the cacophony of flea markets and tourist raves at Anjuna beach aren't your thing, smaller neighbor Patnem is less claustrophobic, with cheaper beach huts.
For an iconic all-round great city beach you can't miss with Bondi. The wide curving crescent of white sand can get incredibly busy, but that's only because the surfing is gnarly, the sands are clean and the nearby eateries are fantastic.
Previously: a simple fishing village and dhow-building center. Now: one of Africa's most picturesque lines of coast, where palms amble onto a beach that dissolves gradually from spearmint blue into shades of deep turquoise.
On the morning of June 6, 1944, the largest amphibious operation in history took place on the beaches code-named Utah, Omaha, Gold, Juno and Sword. The Normandy landings and subsequent Battle of Normandy eventually helped free Europe from Nazi occupation.
It's not as pristine as it was before the resort developers rolled in, but Negril's yawning expanse of shoreline, featured in "The Man With The Golden Gun," is a lively magnet for party-happy spring breakers as well as convenience-seeking families.
Monster waves and lush forests, warm waters ideal for long, lazy swims — people often stay longer at Domincal than they intended.
This surf-perfect coastline has everything from easy waves to serious breaks. The scene is unpretentious and the mood laid-back. The crowd is heavy with adventurous people who know Asia well.
Karekare was immortalized in the 1993 film "The Piano." A grandiose sweep of black sand stretches before bush-clad hills. Karekare tends to be less touristy than nearby Piha. If you prefer a quieter beach, this is the one.
The largest of the Honduran Bay Islands sits close to the world's second largest reef system — the Mesoamerican Barrier Reef. That means diverse marine life for snorkelers and divers, and diverse party life for after.
Immobile boats rust where the river meets the ocean. Fishermen languidly cast nets over a huge bay. Fashion shops, vegetable markets, cafes and bars line a vibrant main street.
Cameras compulsory. Near Kissamos on Crete, Balos Beach is a lagoon of swirling colors — pastel pinks, blues and turquoise. It can get crowded and microorganisms in the muddy shallows can cause unpleasant smells, but for postcard pictures it's one of Greece's best.
If an Evian factory had been used to fill the ocean around this tiny island, the water wouldn't be any clearer.
This western Australian town is blessed with a mild climate, baby powder beaches and gorgeous scenery. It also produces some of the country's finest wines.
The surf at Margaret River attracts serious boarders.
Navagio Beach, or Zakynthos Cove, or Smuggler's Bay, or Shipwreck Cove — many names exist for this small inlet on the island of Zakynthos. All you need to know is it's gorgeous and the remains of an old ship, reportedly used to smuggle cigarettes before it met its briny demise in 1983, emerge zombie-like from the sand.
Cuba's finest beach island goes overkill on clear. Water like crystal, sand like sugar, most days there's barely a cloud to disrupt the electric smoothness of the sky.
Possibly Grenada's finest family beach — foot-soothing sands, skin-comforting waters and soul-calming breezes — Grand Anse is big enough to never get crowded and intimate enough to feel like your own.
You can spend hours here just watching the waves froth under the horizon over the coral-pink sand. If that gets irritatingly blissful there are great walking routes from here to Bermuda's southern beaches, offering secluded coves.
Despite a buildup of accommodations in recent years, this is still arguably one of the most stunning beaches in Thailand. The range of rooms (from luxury to backpacker) and meal options add to the comfort factor.
Mountains in the background, ocean in front and three miles of sand underfoot, Hanalei Bay on Kauai is a surfer's and paddle boarder's dream, with a reef to the right-hand side of the bay looking out to sea.
Long Bay is a gentle giant, one of the longest beaches on the island. Though luxury villas and one luxury hotel sit close to the sand, they're unobtrusive.
This diamond in the Indian Ocean is a favorite with celebrities and rich honeymooners drawn by the idea of sleeping over the water — nearby resorts offer luxury bungalows on stilts.
Dramatic sunsets, electric-blue water, enough room for everyone: This long stretch of sand on the island of Lefkada has become one of Greece's most popular beach retreats since a road was built in the 1990s.
Pinkish sands, no rocks or other feet-slicing things in the shallows — this stretch of sunny Barbadian serenity can be accessed by a staircase or beachfront elevator from The Crane resort, making it as novel as it is beautiful.